QUEEN SAYS THANK YOU TO SUE AND RAINBOWS! - 17/06/2017
QUEEN SAYS THANK YOU TO SUE AND RAINBOWS!
Sue McDermott, retired headteacher and our voluntary Non-Executive Director has been awarded the OBE in the Queen's Birthday Honours List! The honour recognises a lifetime of service to education and particularly for her outstanding impact in supporting children and young people grieving a significant and often devastating loss in their lives. The award also recognises and celebrates the impact of Rainbows throughout the country.
Sue has supported grieving children and young people for twenty five years in a range of roles: as a school bereavement support facilitator, school co-ordinator, regional development worker, National Director and now voluntary Non-Executive Director and Trustee of Rainbows Bereavement Support GB. Our national charity now operates in over 1260 schools throughout Great Britain, and continues to expand.
For 25 years Sue has listened to those grieving; given hope where there was despair; calmed the angry; challenged the depressed; and encouraged and supported acceptance of the loss and belief in life itself.
Her practical experience and expertise, her depth of understanding, empathy, personal warmth and wisdom which she has openly shared with those grieving, have had a huge impact on the thousands of lives she has touched.
In accepting the award Sue said:
"I'm delighted to accept this honour on behalf of Rainbows and everyone who contributes to our important work to grieving children and young people."
"From my own personal experience I've always acknowledged that the loss of someone significant in our lives has massive life changing implications. It's so very important that all those grieving have the opportunity to express their feelings to someone they trust in a safe, secure setting."
"To be able to help grieving children and young people express their feelings and develop coping strategies is essential. Every grieving child and young person needs to be understood and supported appropriately. Not to do so may well have a negative impact on their mental health and general well-being. That's why I'm so delighted to accept the honour – Rainbows matters!"
Sue is available for interview or comment on her mobile 07725 340623 or by email: sue.rainbowsgb@btconnect.com
Sue's home address is 86 Station Road, Hatfield, Doncaster DN7 6QL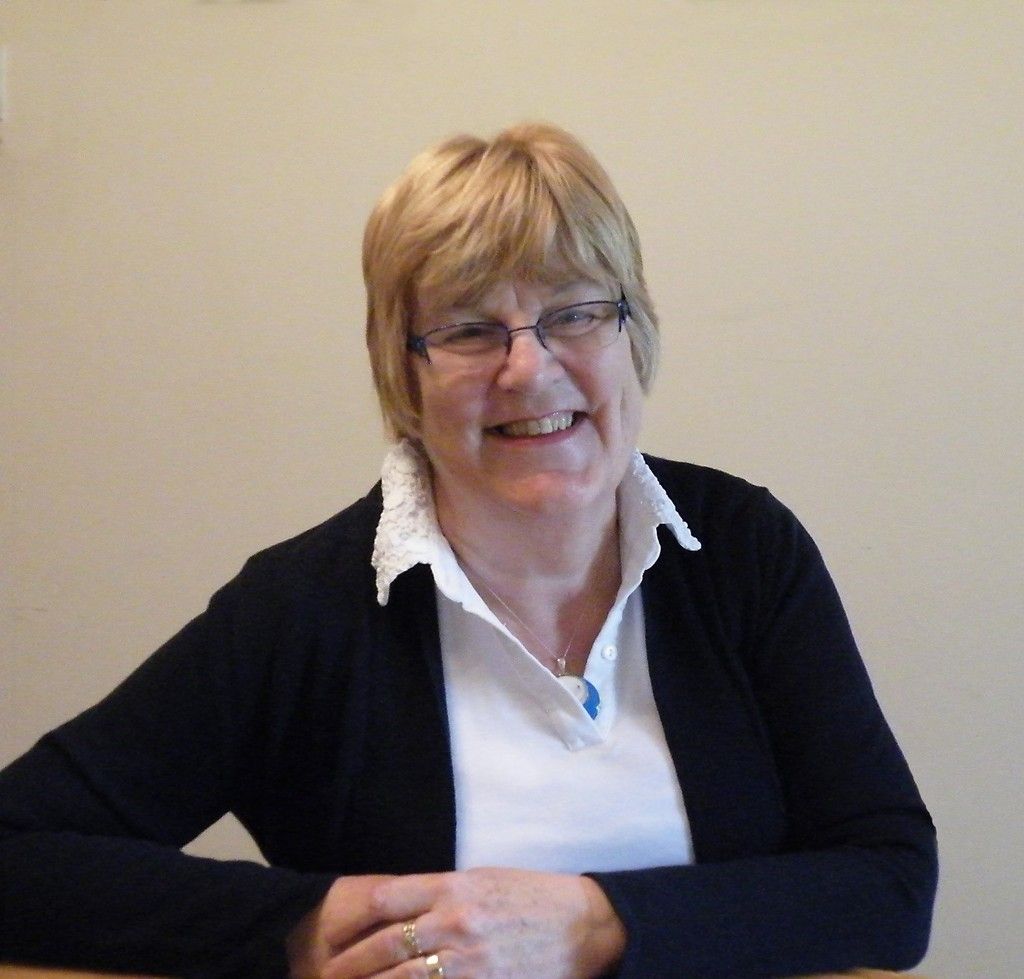 FURTHER DETAILS ABOUT SUE and RAINBOWS:
Sue's contribution to education and the lives of children, young, people and their families is inspirational. Sue has enhanced the lives of hundreds of children and young people in many different roles. In her voluntary role as Brown Owl within the Guide Movement, leading and facilitating Parent and Toddler Groups, being a church welcomer, an ESL tutor and a bereavement support volunteer, all within the community of South Yorkshire and especially Stainforth in Doncaster.
Over her years in education, Sue has opened doors to adults with special needs, developed their reading skills, life skills and developed their self-esteem, confidence and personality. In her teaching roles and especially in her roles as Deputy Headteacher and Headteacher in schools in areas of social deprivation, she dramatically helped improve standards, behaviour and aspirations but even more importantly through her determined and passionate presence, she enhanced the self-esteem and emotional development of her pupils, their ability to form and sustain relationships and their inclusion in school life – all important characteristics of healthy mental well-being.
Her greatest national contribution and impact however has been her work over twenty five years for Rainbows Bereavement Support GB with children and young people grieving a significant and often devastating loss in their lives. This honour rightly recognises her amazing, unstinting and inspirational contribution.
Sue has facilitated this bereavement work directly with children in schools and co-ordinating groups of children and staff in many schools. Her work in training teachers and support staff in bereavement and loss and training headteachers in how to manage those tragic situations of "When Somebody Dies" has helped develop a charity which now operates in over 1260 schools in Great Britain.
For 25 years she has listened to those grieving; given hope where there was despair; calmed the angry; challenged the depressed; and encouraged and supported acceptance of the loss and belief in life itself.
Her practical experience and expertise, her depth of understanding, empathy, personal warmth and wisdom which she has openly shared with those grieving, have had a huge impact on the thousands of lives she has touched.
Because of her inspirational leadership, rigorous management, enthusiasm and wisdom as National Director, she enabled Rainbows Bereavement Support GB to touch the lives of many more grieving children and young people throughout Great Britain. Over 100,000 children and young people in over 1260 schools now have access to this support and hundreds of headteachers and their staffs have developed bereavement policies and procedures.
Sue has transformed and deepened the professionalism of the charity, developed a highly successful strategic sense of direction, increased the number of vibrant, highly credible regional structures, revised training programmes, overseen the development of new programmes and resources and forged excellent relationships with many different agencies and organisations. Because of that she has made a massive difference to the lives of children as evidenced in Independent Research conducted in 2011 in South Yorkshire (Hutchings 2011)
This independent professional study, found strong evidence that Rainbows makes a tremendous difference to children and young people who are grieving a significant loss through a death, divorce, separation or any other painful transition in their lives (Hutchings, 2011).
In particular, participants were found to benefit by having a trained, trusted adult who facilitates peer group work in a safe, community setting. It is the nature of provision within an existing, established community setting in which the child participant is already a member that is a unique feature of the Rainbows programme, offering as it does the possibility of on-going support after the programme and demonstrating the school's commitment to the aims of the programme.
The findings show what had always been known in our hearts and from anecdotal information: that Rainbows programmes benefit the participants' self-esteem and emotional development, their ability to form and sustain relationships and their inclusion in school life.
These examples of statements from pupils in primary schools and students in secondary schools trained in South Yorkshire by Sue and others highlight this:
"Rainbows helps me by listening to my problems and talking … no matter how many times I cry, being in a bad mood isn't going to make them come back and so they help me get back on track." (17 year old student)
"It's helped me to let out my feelings instead of bottling them all up."
(Josh, Year 4)
"It helped me be less upset and it made me happier"
(Tina, Year 6)
"It's a time when I can say everything to someone I trust" (Mollie a Year 9 student)
"It helped me with my family problems I couldn't talk about at home" (Elijah aged 14)
Further evidence came from parents and carers:
One mum said "Rainbows has made my child grow in confidence, he has come out of his 'shell', rather than getting angry he sits and talks his feelings through."
A father whose wife had died talked about the impact of Rainbows on his son "… he was finding losing his Mum so very difficult to come to terms with. Since attending Rainbows he can now speak openly about his mum and ask a variety of questions."
Of the headteachers questioned during the research project all 100% participating agreed with the statement that "Rainbows is a most valuable resource for supporting vulnerable children in school" and 97% believed the Rainbows programme had helped to develop the professional skills of the staff in the school.
Comments from headteachers included:
"I couldn't imagine our school without Rainbows – its part of our induction programme for new staff too" (Headteacher, Primary School)
"Rainbows has proved to be a cost effective means of supporting vulnerable children and young people within our school. It has developed the professional skills of staff and has fostered positive relationships between home and school"(Headteacher, Community High School)
"We've run Rainbows programmes for years – it's an integral part of our curriculum in nurturing human wholeness. All our staff, students and parents are aware of it … so are OFSTED!" (Headteacher, Catholic High School)
Snippets from the letters of support for Sue's nomination emphasise the impact of her work and the change she has brought about:
"Sue is the kind of person you would be proud to have as your mum, sister, auntie, grandma and friend. Peel away those squishy layers and you have a consummate professional. She lives and breathes her commitment to troubled children and inspired me to want to be part of something very special.
She is a fantastic trainer, is empathetic, brings her life experience to her work, and is personable and patient. Nothing is too much trouble, as the needs of the children always come first. She is a perfect example of selfless service.
By offering her skills and they are plentiful; she has made such a difference to the lives of hundreds of children. Her drive and unstinting allegiance to Rainbows have been such an inspiration to so many professionals who carry forward the work of the Rainbows GB and this inspiration is a rare quality.
One cannot fail to be impressed with her commitment in promoting the work of Rainbows GB. Giving the time and energy in the way she does, is truly remarkable.
(Andrea Rodgers, former special educational and disabilities leader, Torquay and now National Co-Director of Rainbows)
"Sue has been a passionate champion for the work of Rainbows and in articulating the need for it in addressing the emotional health and welfare of children and removing significant barriers to learning. She has thus ensured that many more schools have the potential and resources to enhance the lives of bereaved children, helping them to articulate their feelings, and find coping tools to deal with their loss …. When I started to work for Rainbows, we had 600 sites enrolled in the programme. Under Sue's time as National Director this grew to 1100."
(Mrs Anne Dawes, Rainbows North East)
"………..I would strong recommend that Sue be nominated for a reward and finish with this quote (adapted) which could so aptly be said of this dedicated woman:
A hundred years from now it will not matter what her bank account was, the sort of house she lived in or the kind of car she drove…but the world will be different because she was instrumental in changing for the better the lives of many children.."
(Sr. Eileen Foley, Provincial of a Religious Order, Scotland)
"Rainbows has changed the lives for so many children at Our Lady of Sorrows and we owe so much thanks to Sue. She has taught our school community so much, not only how to support children and families who are grieving but she has given her time to talk to staff to help them support one and other through times of personal loss. Sue really is unique."
(Mrs Lucy Saxton, a school Rainbows Co-ordinator and Head of a Primary School)
"…. in her role as National Director, Sue has been able to transform Rainbows Bereavement Support Great Britain as an organisation.
I undertook a research project for Rainbows Great Britain in October 2010. At this time, there was uncertainty about how the organisation could develop and grow in order to reach out to as many children and young people as possible across Great Britain. There seemed to be a lack of leadership, co-ordination, information and coherence within the charity. Within a few months of starting my project, Sue became the National Director, with an immediate impact. The development of the charity, and the direction it needed to take became clear.
Sue's leadership skills, and commitment to the role became evident. She established systems and promoted good practice to help support and sustain the work and development of Rainbows across Great Britain. Sue has a wonderful ability to engage with directly with people, with compassion and humour, but this was also underpinned by a desire to make things happen; to make Rainbows work and develop so that as many children and young people could be emotionally supported through their grief and loss. Rainbows Bereavement Support Great Britain is now stronger than it has ever been … which means ultimately, that more children and young people will receive the emotional support they need, at the right time
(Mrs Nicola Hutchings, researcher/teacher/psychologist, Sheffield)
"I first met Sue twelve years ago when I was deeply impressed by her knowledge, compassion and years of commitment to ensure that bereaved people can see that there is a future after a loss if they receive the correct support and have someone, loke Sue, who MAKES time to listen and to hear their stories. She has dedicated so much of her life as well as working as a full time headteacher to this critical work.
I know on a personal level, how emotionally it can be supporting bereaved people and have great admiration for Sue and her very positive attitude and tireless commitment to never say no to anyone who needs her time. I personally have learnt so much over the years from Sue's vibrant character and gentle compassion, yet steely determination when funding or resources are required.
(Rachel M Molyneux, Headteacher of St Mary's Catholic Primary School, Flint and Rainbows Registered Director for Wrexham Diocese)